You've never seen THIS in Florida
In-person early voting begins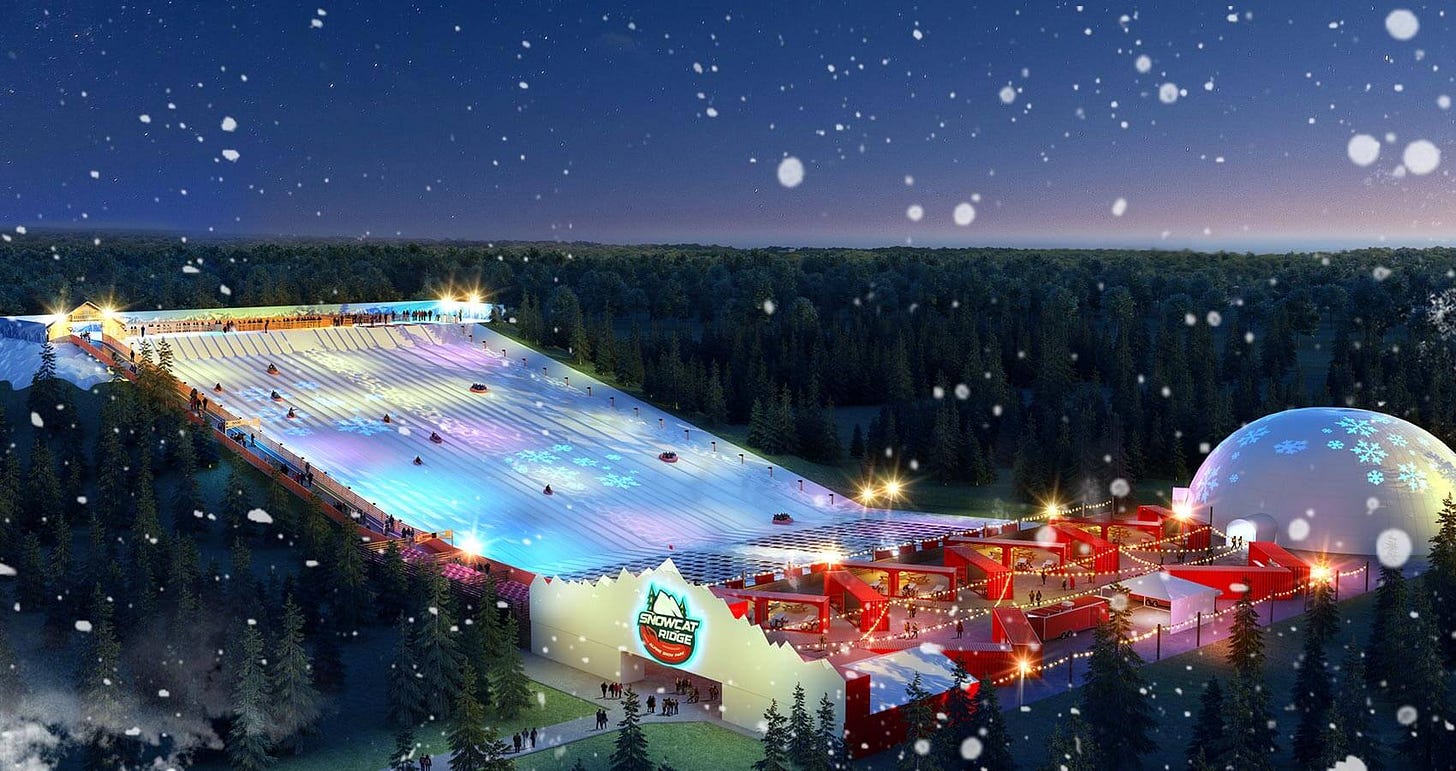 Snow park in Pasco County prepares to open
First attraction of its kind in Florida
The first-ever snow park in Florida is now selling tickets. Snowcat Ridge Alpine Snow Park will officially open on Nov. 20, next to TreeHoppers on St. John Road in Darby. Tickets start at $24.95 and go up to $39.95. The park is closed on Thanksgiving Day and Christmas. Tickets are $5 more at the box office, so visitors are encouraged to buy tickets in advance. Customers who use the promo code SNOW10 when ordering tickets online can save 10% off their general admission ticket. The park features an Alpine Village, a 10,000-square-foot area where guests can build snowmen out of real snow, and a 60-foot-tall, 400-foot-long snow tubing hill. A general admission ticket includes a two-hour snow tubing session and all-day access to the Alpine Village.
---
In-person early voting begins in Florida
Over 80 early voting sites in Tampa Bay area
Due to the pandemic, the country has seen a surge in mail-in voting. Now, in-person early voting has begun in most Florida counties. Raymond James Stadium and Amalie Arena are among the 80 early voting sites in the Tampa Bay area that are offering voting with social distancing precautions in place. Early voting in most counties will end the Saturday or Sunday before the election. Poll hours vary, so it is important to check if the polling place is open before leaving to vote.
---
Big weekend for Tampa Bay sports teams
Tampa Bay Rays, Buccaneers both score
Many baseball and football fans in the Tampa Bay area were celebrating this weekend since both the Tampa Bay Rays and the Tampa Bay Buccaneers had big victories in their respective sports. The Tampa Bay Rays faced off against the Houston Astros, the second best team in the AL-West. The Rays won the game with a score of 4-2 in the 9th inning. This win means they will be going to the World Series to face the Los Angeles Dodgers. The Tampa Bay Buccaneers also had a big win with their 38-10 victory over the Green Bay Packers, who were undefeated prior to the game. Tom Brady threw two touchdowns – one to Rob Gronkowski, a fan-favorite. The team's victory makes them #1 in the NFC South, and they will face the Las Vegas Raiders on Oct. 25th.
---
St. Petersburg's Small Business Week gets underway
Event hopes to celebrate local business growth
Oct. 19-23 is Small Business Week in St. Petersburg. The event's goal is to celebrate the growth of local businesses. A St. Petersburg business center called The Greenhouse will be hosting a series of webinars throughout the week that focus on topics related to small businesses such as branding and diversity. The week also features a startup pitch competition with a $5000 prize given to a local startup. Speakers include Mayor Rick Kriseman and St. Pete Chamber President CEO Chris Steinocher, among others.
---
Tampa Bay theme parks offer socially-distanced trick-or-treating
LEGOLAND Florida, Busch Gardens Tampa Bay offer safe fun
Legoland Florida was one of the first central Florida theme parks to reopen, requiring masks indoors and on attractions along with virtual lines to encourage social distancing. Now, they're offering socially-distant Halloween entertainment as well. The park's "Brick or Treat" event, which is included in the price of admission every weekend through Halloween, features candy chutes that are at least six feet long that kids can get candy from. The event also offers exclusive character experiences, snacks and shows. Busch Gardens Tampa Bay is offering a similar program at its Sesame Street Kids' Weekends through Nov. 1.