Tropical Depression Nineteen likely to become hurricane
Polk County has highest positivity rate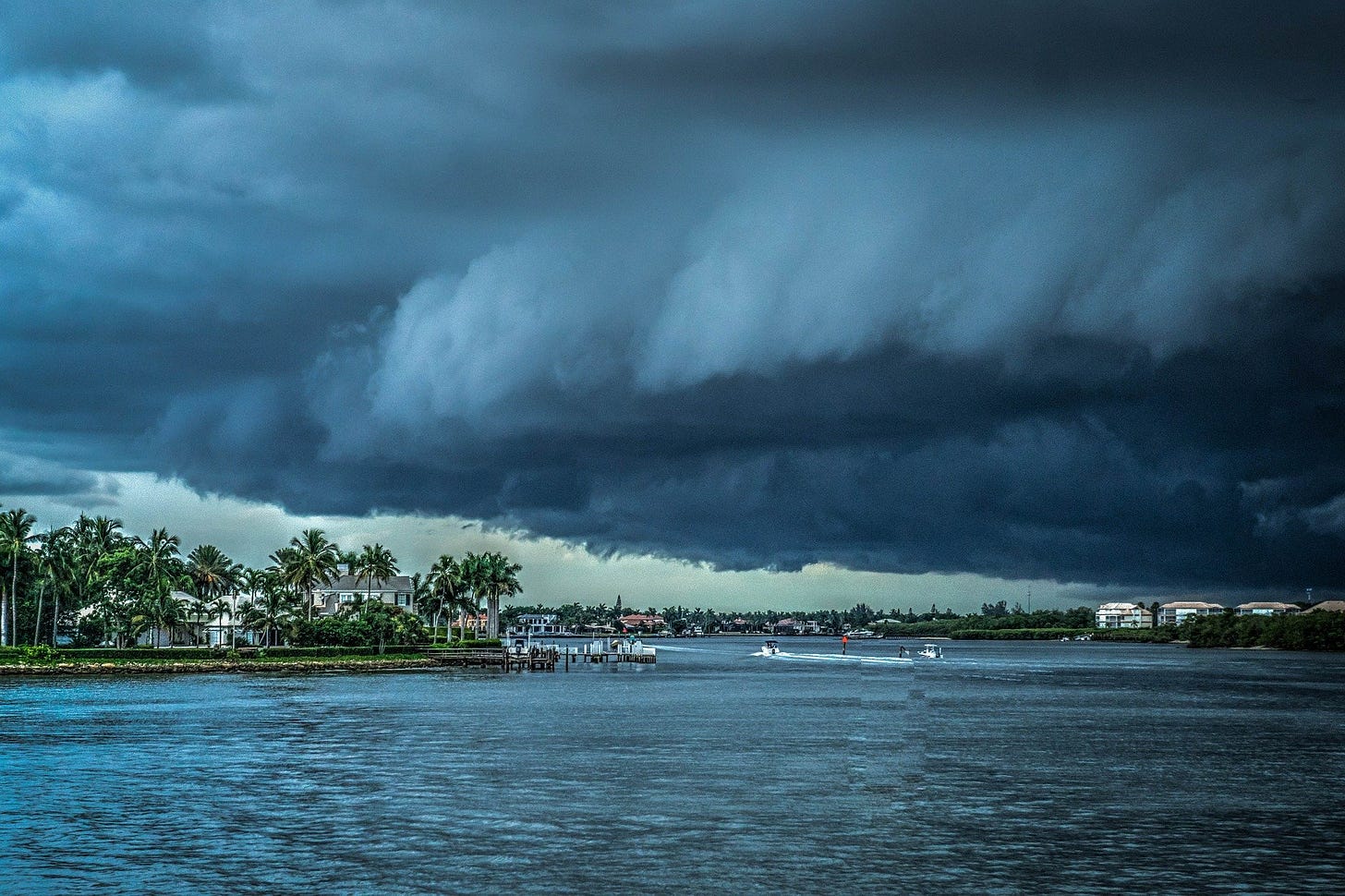 Tropical Depression Nineteen likely to become hurricane
Will develop into Tropical Storm Sally
Parts of the Florida coast are under a tropical storm watch this weekend as Tropical Depression Nineteen approaches Miami. According to the National Hurricane Center (NHC), the depression is expected to become a hurricane early next week in the Gulf, where it will eventually make landfall. It will have favorable conditions as it moves away from Florida. If it develops into a storm, it will be Tropical Storm Sally. Tropical Storm Paulette, which was 650 miles southeast of Bermuda as of Saturday morning, is expected to become a hurricane. Tampa will likely experience heavy rain as a result of the two storms.
---
Polk County has highest percent positivity out of Florida's 10 most populous counties
Nearly 8% percent positivity rate, officials urge persistence
In a list showing the percent positivity rates of the 10 most populous counties in Florida, Polk County has the highest percent positivity rate of nearly 7.48%. The county with the lowest percent positivity rate was Pinellas County with a rate of 2.92%. According to Dr. Joy Jackson, director of the Florida Department of Health in Polk County, long-term trends in the county seem to be positive. Such long-term trends include hospitalizations and COVID-19 case numbers. Jackson believes the high positivity rate may be due to Polk County's size. The county is 2,000 square miles with rural areas. According to Jackson, the county is testing 10,000 people a week.
---
Information breach at Moffitt Cancer Center proves problematic
Potential breach affected over 4,000 patients
Moffitt Cancer Center is currently looking into a potential breach of information. A briefcase that contained two personal storage devices that were not encrypted and printouts of clinical schedules was stolen from a physician's car in July. The clinical schedules included patient names, dates of birth, medical record numbers, and some information about the kind of medical treatment those patients were receiving through the Blood and Marrow Transplant Department. Social security numbers and financial information were not affected. On Sept. 2, Moffitt began mailing letters to affected patients.
---
Teenager earns recognition for environmental program
"Green Gasparilla" raises awareness of plastic pollution in Tampa Bay
One teenager is earning international recognition for his work to reduce plastic pollution in Tampa Bay. Demetri Sedita, 16, has been honored with the title of "Young Eco-Hero" by "Action for Nature," a global organization. Sedita and his brother Ethan co-founded Green Gasparilla, an initiative to raise awareness of and reduce plastic pollution caused by fishing beads tossed into the waters of Tampa Bay during Gasparilla events. The brothers used underwater drone video to document piles of plastic beads covering the floor of Seddon Channel. The beads can be toxic. They showed the footage to Tampa Mayor Jane Castor, and their actions prompted the Bead Free Bay initiative. The Seditas are involved in large-scale underwater clean-up efforts. They are hopeful that a smaller scale clean-up will happen later this year.