The Tampa Bay Lightning strike again
Police are now monitoring bars for COVID compliance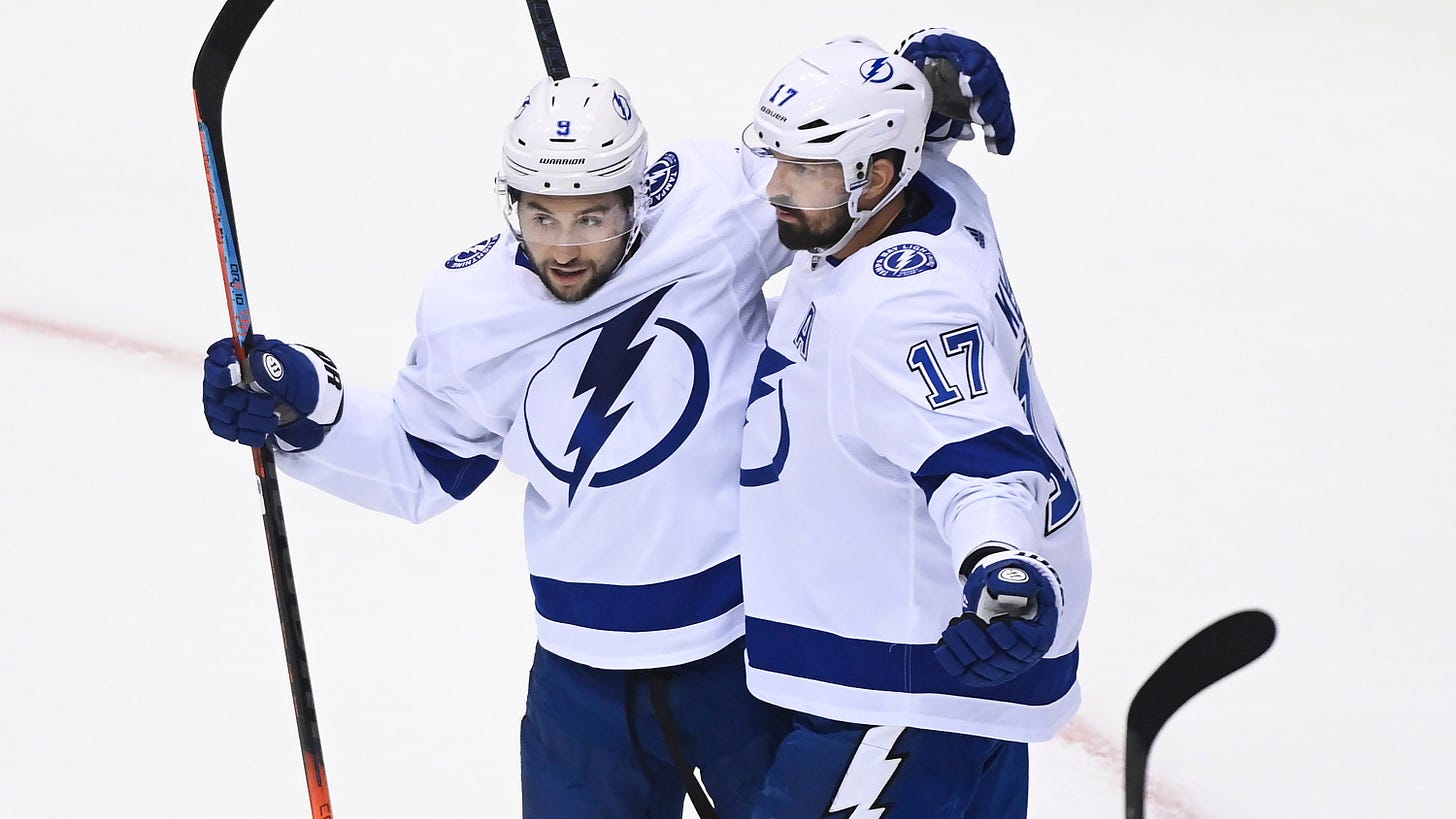 The Lightning strike again
The Tampa Bay Lightning are back in the Stanley Cup finals
After a thrilling six-game series, the Lightning beat out the New York Islanders 2-1 in overtime, clenching the Eastern Conference finals. This is the first time the team has made it to the finals since 2015, when they lost to the Chicago Blackhawks. The Lightning's postseason has been full of nail-biters, winning eight of their 12 games by just one goal. Now, this year, the Lightning are facing off against the Dallas Stars, a team that has been on a hot streak all throughout the postseason. Their quest for the Stanley Cup, one of sports most recognizable trophies, will begin tonight at 7:30 ET.
---
Container ship rescues yachters sailing into Tropical Storm Sally
The "Yes Dear" yacht was taking on water after Coast Guard couldn't mount rescue
On Thursday, a Coast Guard helicopter was sent out into the gulf during Tropical Storm Sally to save a crew of four boaters, whose yacht was taking on water. However, the waters were too rough to lower a rescue swimmer, and the Guard abandoned the mission. Luckily, a container ship out of Hong Kong was sailing into Port Tampa Bay, and its crew were able to save the sailors. It's unclear why the crew of "Yes Dear" disembarked just as Sally began crashing upon Tampa Bay's shores.
---
Police monitoring bars to ensure covid compliance
Tampa Bay officers are visiting bars to ensure coronavirus rules are followed
In late June, bars with little or no food menus were banned from selling alcohol, a measure put in place to slow the spread of coronavirus. But this week, The Department of Business and Professional Regulation allowed all bars to reopen at 50 percent capacity. Now Tampa's Finest are going from bar to bar with flyers to remind owners and drinkers alike of social distancing rules. According to the police, if a bar owner is not abiding by the restrictions, they could be fined, or worse, lose their license. Click here to read more.
---
Tampa Bay first responders sent to Hurricane Sally disaster zones
Even though the storm has passed, the recovery effort has just begun
Hurricane Sally dumped over 25 inches of rain when it made landfall on Wednesday morning. A task force of local firefighters were deployed all throughout the rural Panhandle to help towns suffering from severe flooding. The first responders are making an impact as they already rescued a man and his dog, who were both stranded in a flooded home. In a press conference, Governor DeSantis said he expects the flooding to continue for another week.