The Buccaneers say "NO" to fans... for now
Officials concerned over Labor Day tourists in Tampa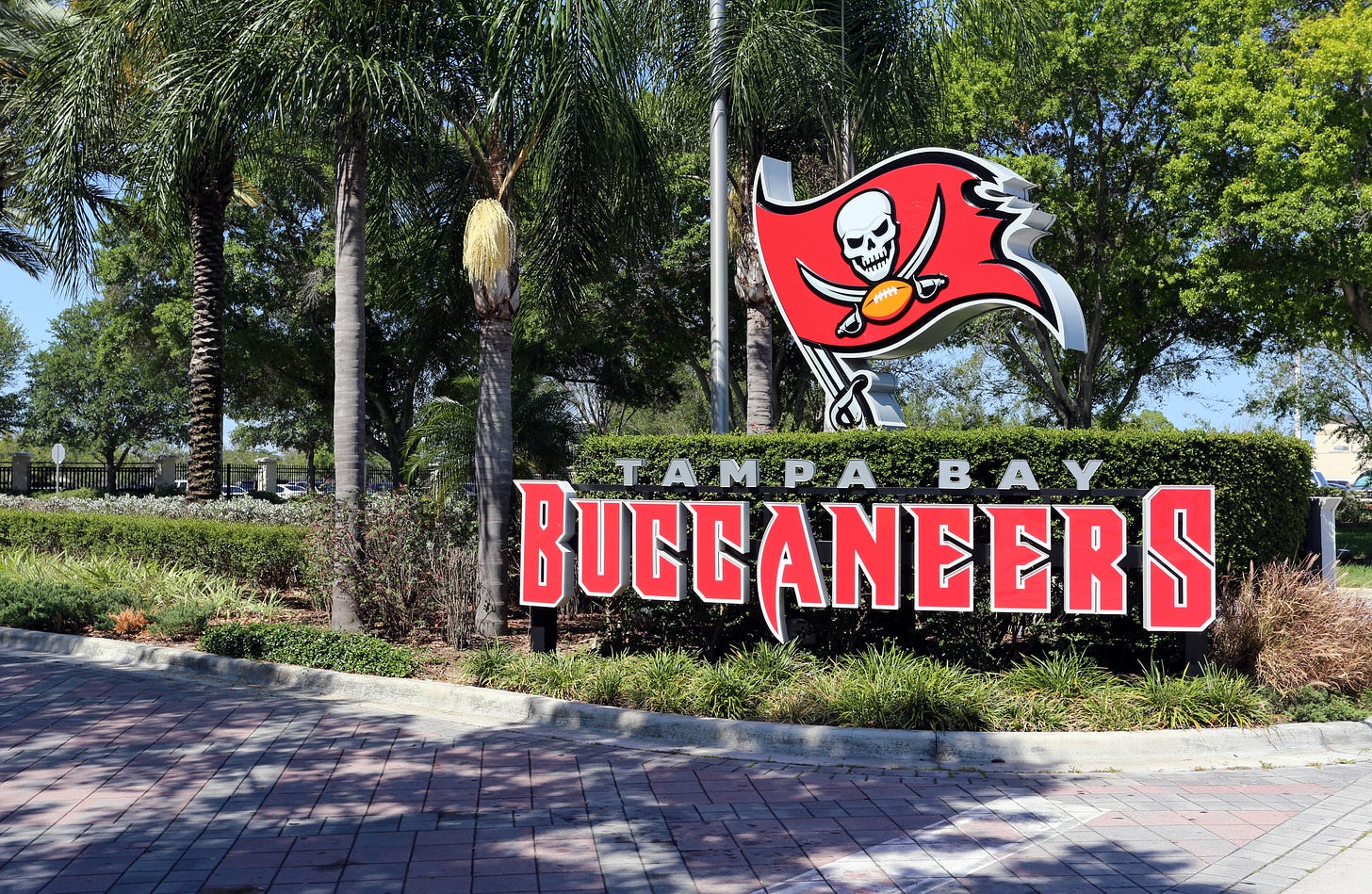 Buccaneers announce no fans will be in sight at first two home games
Team joins New Orleans Saints and Denver Broncos in setting attendance ban
Raymond James Stadium will be empty for the Tampa Bay Buccaneers' first two home games of the 2020 season. In a statement, the team said that "we have determined that it is not yet the right time to welcome fans back to Raymond James Stadium." The New Orleans Saints will not allow fans at their Week 1 game against the Buccaneers at the Mercedes-Benz Superdome, and the Denver Broncos also are not allowing fans into Empower Field during Week 1. They will reassess their policy during the season. The Buccaneers face them in Week 3. The Jacksonville Jaguars and the Miami Dolphins are allowing fans to attend their games, but they are limited capacity.
---
Plea for aid for live events industry works – sort of
Multimillion-dollar relief package passed in Hillsborough County
Tuesday night, entertainment venues across the nation shined red exterior lights in an attempt to persuade Congress to pass the RESTART Act, which would give economic relief to the live events industry. Wednesday morning, eight venues in Tampa Bay had help. Hillsborough County commissioners approved a relief package that will help the David A Straz Jr. Center for the Performing Arts, Tampa Theatre, ZooTampa, Florida Aquarium, Tampa Bay History Center, Tampa Museum of Art, Glazer Children's Museum, and the Museum of Science and Industry buy coronavirus-related safety supplies to help protect employees and guests. Commissioners also approved a substantial amount for improvements to George M. Steinbrenner Field and Amalie Arena.
---
Florida cuts ties with Quest Diagnostics
Lab failed to report COVID-19 results
The Florida Department of Health and the Florida Division of Emergency Management announced that they are severing ties with Quest Diagnostics after the lab failed to report nearly 75,000 results dating back to April. All positive individuals were notified, so the DOH says the failure to report is a data issue. It does not impact anyone's health. The data has little impact on the current status of the pandemic, since it dates back to April. The positivity rate for new cases on Aug. 31 with the new data in mind is 6.8%. Without the data, it would have been 5.9%.
---
Tampa deemed number one U.S. location for Labor Day
Coronavirus officials concerned over large number of tourists
Since international travel is off-limits in many areas, people are gravitating toward domestic vacations – particularly in Tampa Bay. Over one million people are expected to visit Florida by way of airlines this Labor Day, prompting concern from many health officials about a possible spike in coronavirus cases, which was the case after Mother's Day, Memorial Day, and July 4th weekends. Clearwater Police and the Pinellas County Sheriff's Office is planning to increase police presence during the weekend. Florida has recently seen record lows in the number of COVID-19 cases. Click here to read more.
---
Transgender woman sues Pinellas County Sheriff's Office
Woman says she was housed with men, deprived of medication
Karla Bello, 38, spent eleven days in the Pinellas County Jail in 2019 after failing to appear at a traffic court hearing. Bello began the transition from male to female in her early thirties. She was arrested by a Gulfport police officer in November 2019. The officer was respectful, but at the jail she was housed with men because she had not had surgery to transition into a woman. She claims she was deprived of necessary hormone medication and suffered physical and psychological consequences. She and her attorney filed a lawsuit last week alleging that the Pinellas County Sheriff's Office violated her rights by discriminating against her due to her gender identity, and subjecting her to cruel and unusual punishment by withholding medically necessary hormone replacement therapy and prohibiting her from wearing female clothing, undergarments, and using female grooming supplies.