Tampa Mayor Jane Castor submits largest budget request ever to City Council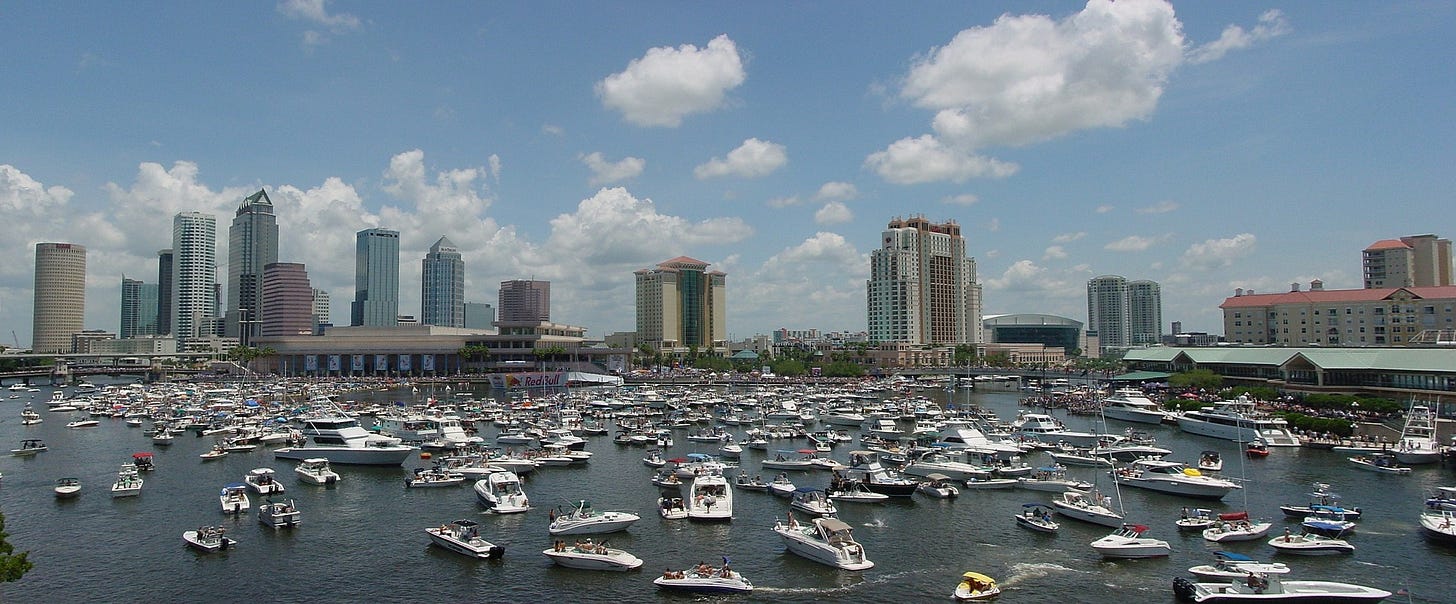 High-speed chase leaves one man injured, one dead
Traffic blocked by crash involving four cars on Howard Frankland Bridge, bringing one of the most-trafficked areas in Tampa Bay to a halt Thursday afternoon.
The usual evening commute was made even longer by a high-speed chase on Thursday. 18-year-old Joshua Richard Reed-Acton and a 16-year-old passenger started the chase by fleeing from an attempted traffic stop on Interstate 275 North. The trooper who tried to initiate the traffic stop backed off before reaching the bridge, deeming the chase "too dangerous" to continue. The vehicle reached speeds of over 120 miles per hour, crashing into three cars on the bridge. Reed-Acton and the passenger jumped over the side of the bridge. Over three pounds of marijuana and a revolver were discovered by troopers.
---
Tampa Mayor Jane Castor submits largest budget request ever to City Council
Plan focuses on climate action, infrastructure, and police funding
In a video conference, Tampa Mayor Jane Castor submitted a $1.254 billion plan for the city's budget for the Fiscal Year 2021. It includes plans to connect downtown Tampa to the Westshore area, fix transit infrastructure issues, and improve roadways. Tampa landmarks such as the Jackson House and the Zion Cemetery memorial will receive funds to renovate and maintain their properties. Castor did not reduce police funding, instead focusing on increasing body cameras for officers. While the city approved $952,000 in June of this year for body cameras, Castor – who was Tampa's chief of police from 2009-2015 – plans to devote $1.1 million for 550 body cameras. This decision was met with opposition from protesters who were in favor of defunding the police. A decision must be made on the plan by Oct. 1, 2020.
---
Amazon announces plan to open warehouse and delivery station in 2021
New centers will provide 750 jobs in variety of sectors
Florida will gain one more Amazon fulfillment center in 2021. Six cities – Lakeland, Orlando, Miami, Jacksonville, Davenport, and Ruskin – have Amazon fulfillment and sorting centers. On Aug. 5, the company announced plans to open a 600,000-square-foot warehouse in Temple Terrace and a delivery station in Lutz. Employees are needed to pack and ship household goods, books, electronics, and toys. Amazon is also looking to hire people for its human resources, safety, finance, operations management, information technology, and security departments. The company offers benefits and minimum starting wages of $15 per hour.