Talk about eating a dead horse
Who's gonna teach the teachers?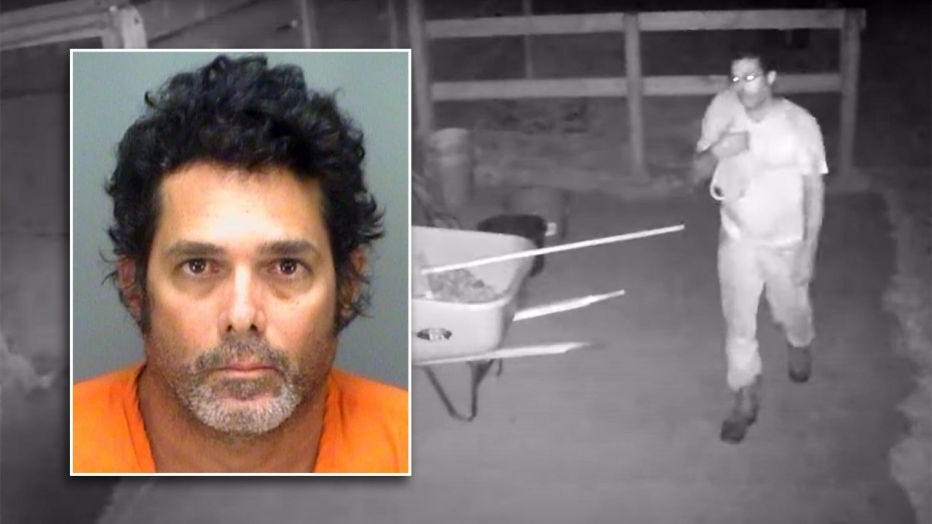 Image via MCSO
Talk about eating a dead horse
Florida man arrested for killing local family's horse
This week the Manatee County Sheriff's Office finally arrested a man for slaughtering a horse in nearby Palmetto. Eladio Garcia Gasco is accused of breaking into a farm, stealing a horse and then slaughtering it for meat. The investigation has been going on for almost a year and has shook the Palmetto community as another slaughtered horse was found in Ocala just a few days ago. Gasco was booked in the local Manatee jail where he faces animal cruelty charges.
---
New attraction: Haunted boat tours
Local riverboat cruise reopens just in time for Halloween
Pirate Water Taxis is now offering a haunted tour across Tampa's water. The 45-minute ride is guided by spooky actors who will regale frightened guests about the city's haunted history. Guests can buy tickets at the Convention Center and then hop onto the water taxis at stop number 7. The tours will take you all throughout downtown Tampa, and you can get off whenever you'd like. The company is offering the haunted boat tours throughout the rest of October.
---
Over 200 guns stolen from Hillsborough cars in 2020
Sheriff urges gun owners to properly secure firearms
In 2020 alone, thieves have taken over 200 guns from cars in the area. Just this past week, a couple of teenagers stole two guns from unlocked cars located at the Tanglewood Preserve. According to the Hillsborough County Sheriff's Office, firearm thefts are up 18.3 percent compared to last year. In a statement to the press, the Sheriff said, "I am urging gun owners to remove firearms from their vehicles and secure them properly overnight or whenever the car is not in use."
---
Who's gonna teach the teachers?
USF is slashing one-third of its education budget
The University of South Florida is cutting $7 million from its College of Education's budget. The College of Education, which teaches the teachers, is essentially de-funding its undergraduate program in order to focus on graduate education. According to the Dean, undergraduate students currently enrolled at the College of Education will still be able to take courses to finish their degrees.
---
Telephone technician puts out 🔥 at customer's home
The flaming tractor might have resulted in a huge grassfire
When a couple's tractor set on fire in their backyard, a nearby Spectrum cable technician leapt into action, grabbing the couple's hose to put the flames out. The homeowner said, "I think my husband was in shock because he was standing there looking at the flames as we were running toward him." The blazing tractor was surrounded by dry grass, which made the couple nervous––fearing it would start a grass fire. Luckily no one was injured, and the fire was put out quickly.
---
P.S. If you use Nextdoor and are enjoying the emails, consider sharing us there!