School principal gets suspended for COVID violation
Car thief attempts robbery, but doesn't know how to drive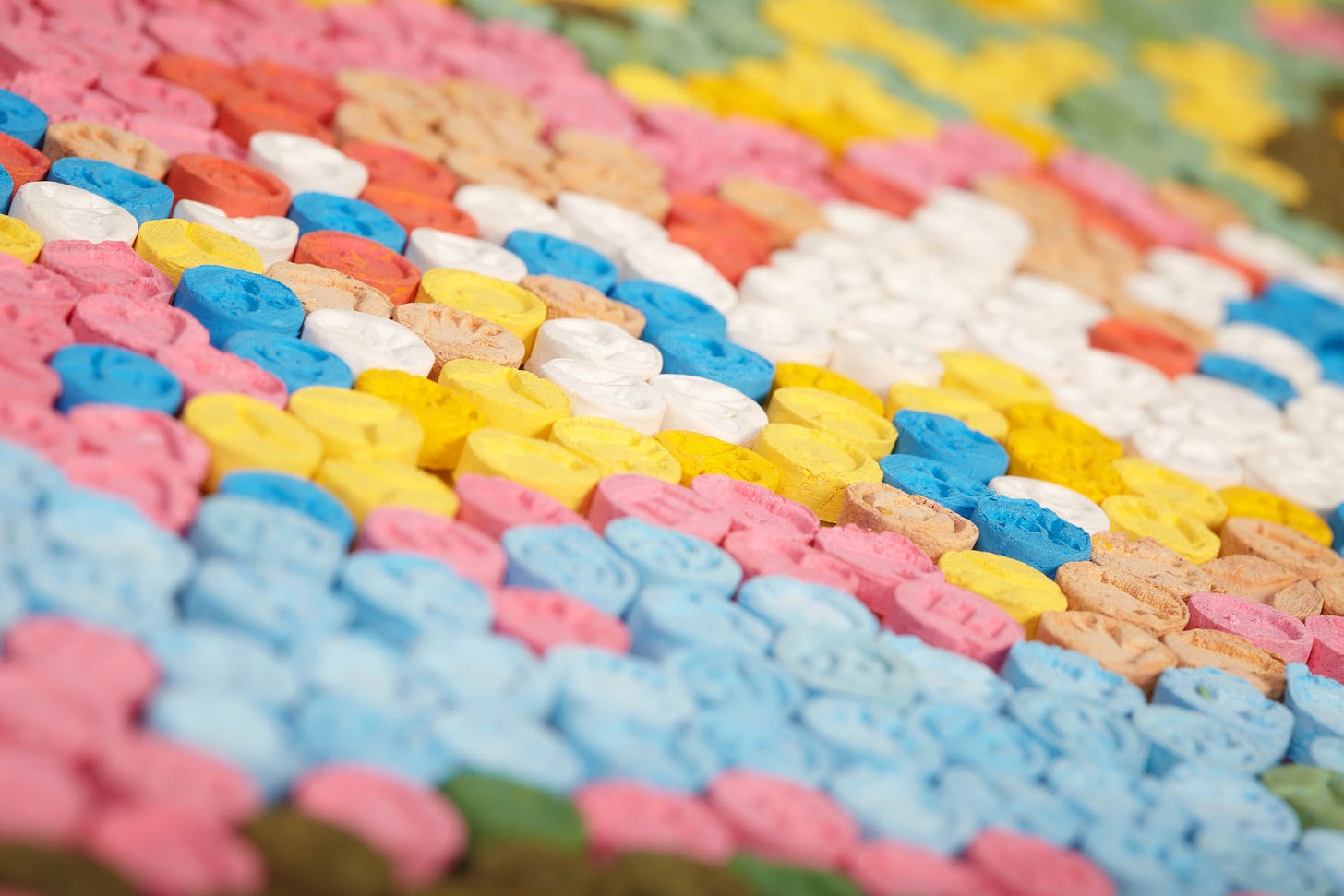 Over 900 ecstasy pills found in drug bust
Hernando County K-9 assists officers
A routine traffic stop in Hernando County Friday morning turned into a monumental drugs bust. A trooper was conducting a traffic stop along I-75 when the two men in the car began to act nervously. K-9 Titan was called and alerted the trooper. The trooper found 907 MDMA pills, more commonly known as Molly or ecstasy. Patrick Allen, 31, and Jelani Burwell, 38, were arrested on charges of trafficking in synthetic drugs, possession of drugs with intent to distribute, illegal use of a vehicle to traffic drugs, possession of MDMA, and possession of drug paraphernalia. Click here to read more.
---
Man released from prison after wrongful conviction
New DNA evidence exonerated man after 37 years
For one Florida man, Thursday was a good day. At 2 P.M., Robert DuBoise left the Hardee Correctional Institution after spending 37 years in prison for a crime he did not commit. DuBoise was convicted in 1983 for raping and murdering 19-year-old Barbara Grams as she walked home from her job at a mall in Tampa. The Innocence Project and the Hillsborough County Conviction Review Unit found new DNA evidence that was previously thought to be lost, and testimony from DuBoise's trial was deemed not credible or wrong. Authorities have a suspect in Grams' rape and murder, but they say the person "does not pose a threat to public safety at this time."
---
New shopping cart sanitizing machine keeps people safe
Technology sanitizes carts for less than a penny
One man who lost his job due to the pandemic has found a way to help others. Adam Labadie has spent five months designing and launching a business that revolves around a machine to sanitize carts. Workers push carts through the Arch Cart Sanitizer and the entire line is sprayed with a sanitizer proven to kill COVID-19 that is EPA approved. Using the machine means less cleaning supplies and single-use wipes are needed, which was Labadie's initial reasoning behind sketching the design six years ago. Labadie is now talking to large grocery chains to bring a final product to stores.
---
Manatee school principal says he's suspended for COVID-19 violation
Principal returned to school two days after testing for virus
In a newsletter Kinnan Elementary sent, principal Paul Hockenbury wrote that he was suspended without pay for five days due to violating COVID-19 procedures. He came to work two days after being tested on Aug. 12. The school's policy requires all staff to take a daily survey, and if a staff member says that they took a COVID-19 test within the past two weeks because they were exposed to a confirmed COVID-19 case, they are required to stay home and contact district personnel. Hockenbury wasn't showing any symptoms but had been exposed to COVID-19 the week before. Hockenbury received a positive test result Aug. 16. He apologized in the letter but he also said he did not agree with his punishment.
---
Carjacker fails due to inability to drive car
Man fled on foot, captured by police
One carjacker did not succeed in his goal Aug. 23. James Naylor, 61, got into an Uber with his girlfriend and Naylor suddenly put a knife to the driver's throat and told him to pull over. The driver complied. After an altercation outside the car, Naylor jumped into the driver seat. He was unable to put the car in drive however, and instead was forced to flee the scene on foot. He claimed not to remember anything that happened once he was in custody of police. He has been charged with carjacking with a knife and aggravated assault.
---
P.S. If you are enjoying our emails, send us a message tampa@substack.com and let us know what you think.
P.P.S. Also please click below to share if you know someone who would enjoy getting this newsletter.