Hurricane Laura upgraded to category 4 storm
Man exonerated after 37 years in prison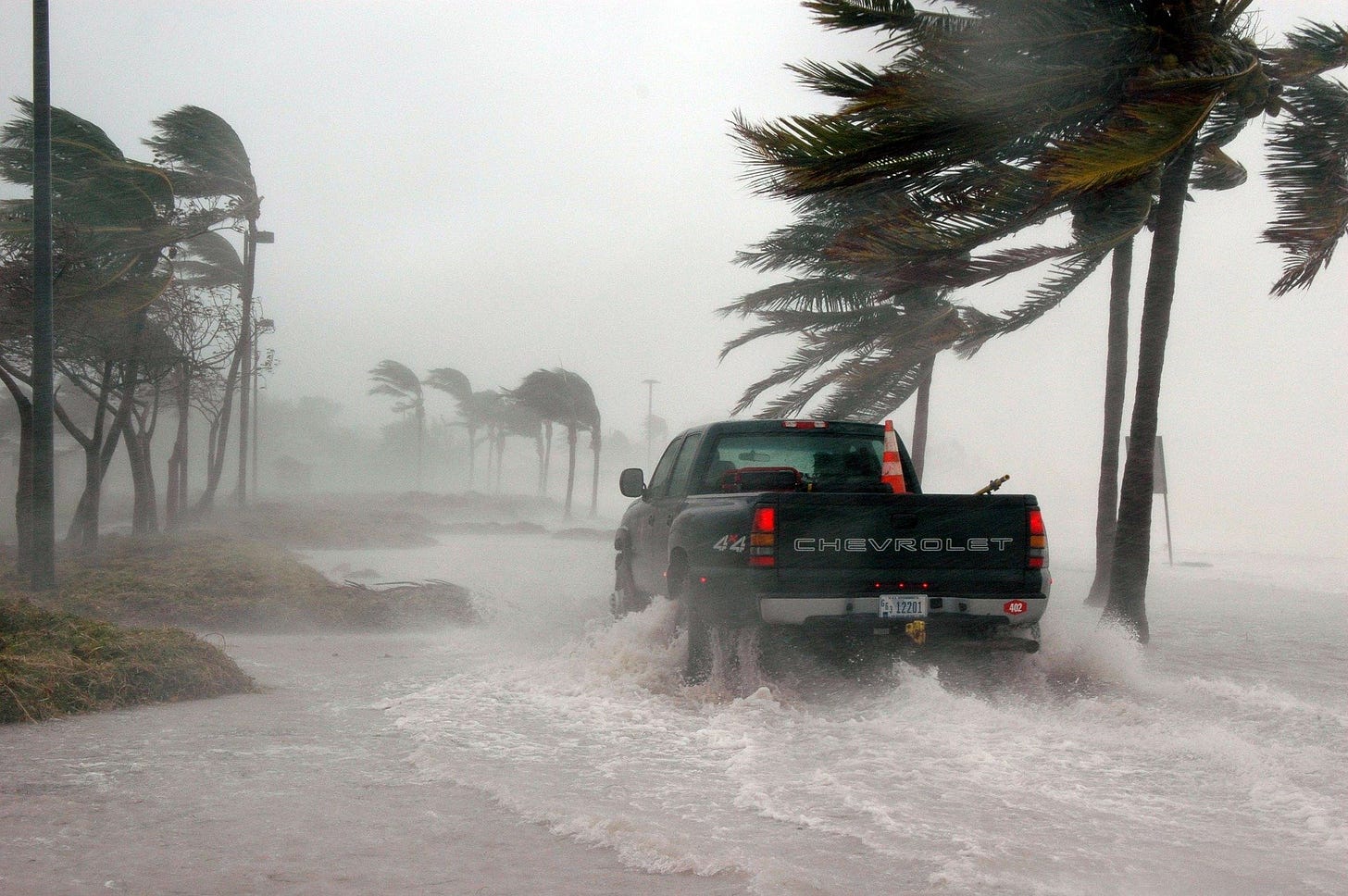 Hurricane Laura upgraded to category 4 storm
"Potentially catastrophic" storm surge among dangers
Louisiana and Texas are making final preparations before Hurricane Laura makes landfall Wednesday evening. The storm has become a category 4 hurricane, with 140 mph winds according to the National Hurricane Center. It is moving northwest at a rate of 16 mph. The storm is predicted to stay a category 4 hurricane as it makes landfall. Meteorologists are forecasting storm surge too catastrophic to survive. The surge could affect areas up to 30 miles inland from the immediate coastline in Louisiana and southeast Texas. The National Hurricane Center released a statement warning people that "little time remains to protect life and property."
---
Houses of worship deemed exempt from face mask mandate in Manatee County
Commissioners voted to amend mandate
People going to houses of worship in Manatee County will no longer have to wear a mask. The Manatee County Commissioners voted to change the mandate requiring masks in all Manatee County businesses. Now, houses of worship are exempt from the rule. The commissioners encouraged the public to continue following CDC-recommended guidelines to curb the spread of COVID-19 such as social distancing and wearing a mask when unable to social distance. Manatee has had over 10,000 confirmed cases of COVID-19 since the beginning of the pandemic as of Aug. 25.
---
Man exonerated after 37 years in prison
Newly discovered DNA evidence behind motion to free Florida prisoner
After an 11-month investigation by the Conviction Review Unit and the Innocence Project, Hillsborough State Attorney Andrew Warren filed a motion to free Robert DuBoise, a man wrongfully convicted of a murder and attempted rape in Tampa in 1983. The motion is in part due to newly discovered DNA evidence. DuBoise has been in prison for nearly 37 years. The evidence from DuBoise trial was limited and unreliable according to authorities, and previous evidence was not properly examined. A judge will hear the motion Thursday morning, and if it is approved, DuBoise will be released that day. The CRU and the Innocence Project then plan to file a motion that will ask the court to exonerate DuBoise and reverse his conviction.
---
Castor refuses to cut Tampa police budget
Mayor stands firm on $180-million police budget as activists demand cuts
In the aftermath of George Floyd's death, many around the country are calling for police departments to be defunded, including some in Tampa. Mayor Jane Castor – the Tampa police chief from 2009-2015 – has decided not to budge on her funding for the police department. She released a budget for the city that amounted to $1.254 billion earlier in August. She claimed that those who wanted the budget to be cut were a group that was not reflective of Tampa residents.
---
Residence hall gathering results in suspension for University of Tampa students
UT threatened to remove people who violate the school's safety measures
Students returned to the University of Tampa's campus, following new COVID-19 precautions. For some, however, their college experience this year may have been cut short. After a large gathering in a residence hall, the university has suspended a number of students, meaning they will be unable to attend lectures and live in residence halls until their conduct cases are resolved. Students who attended the gathering were referred to the Office of Student Conduct. Between 7 and 15 students were at the residence hall get-together.