Growing sinkhole forces local bar to evacuate
Pinellas County extends mask mandate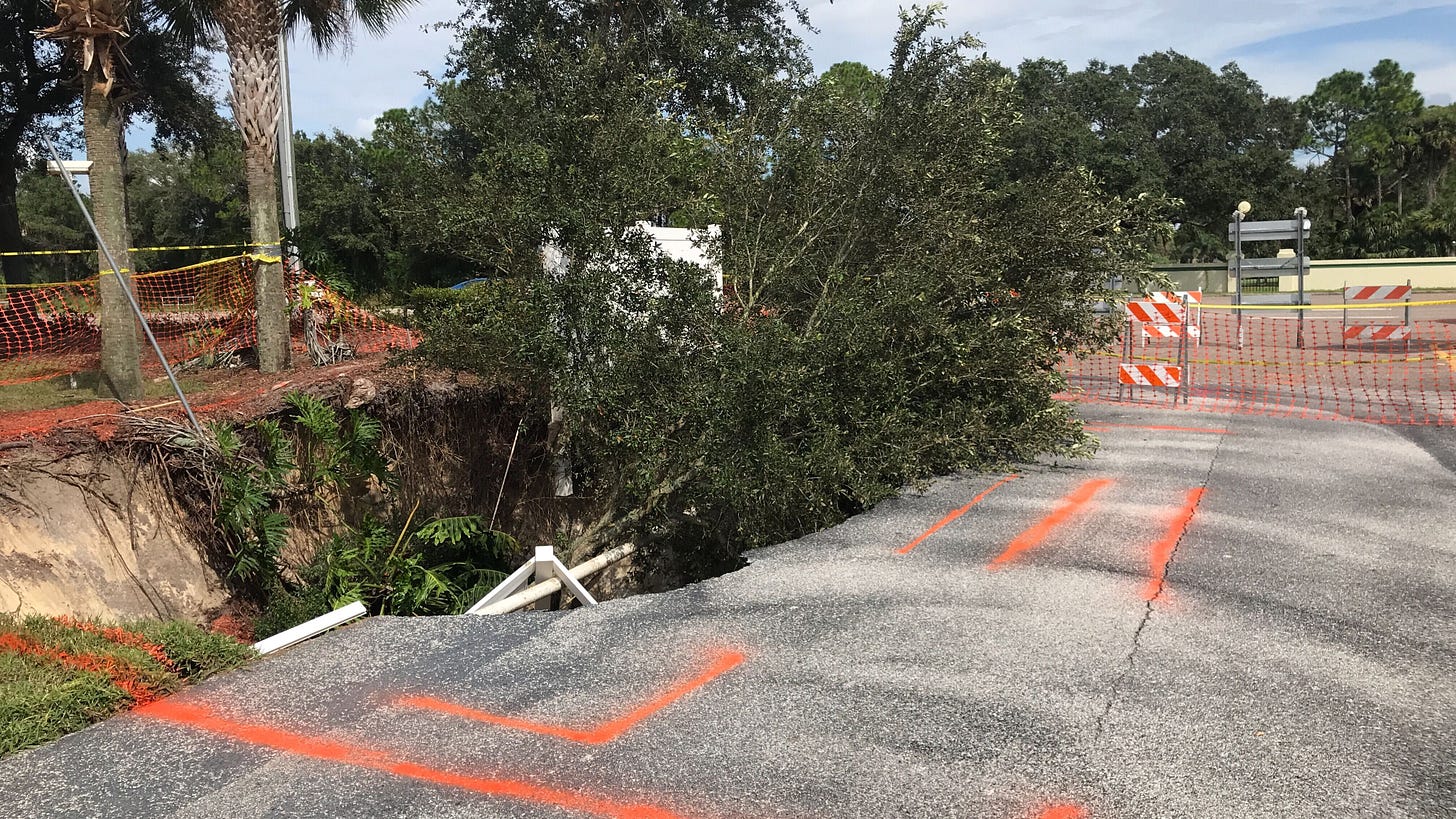 Suspected sinkhole in Pasco County grows
Neighborhood bar forced to evacuate
A suspected sinkhole in Pasco County that opened up earlier this week has grown, prompting the closure of a nearby local bar. The hole is now at least 35 feet wide and about 75 feet deep, which means the hole is now 10 feet wider. The sinkhole is technically being called a depression until geologists can make a final determination. It is on the west side of Little Road at the intersection with Spring Haven Boulevard, which has since been blocked off. Those who live in the Spring Haven Condominiums are using a detour to enter and exit the complex. The Varsity Club Sports Bar, which is nearby, will be closed as a precaution.
---
City of Lakeland's mask mandate expires
Area joins Manatee County in repealing mandate
People entering businesses in the city of Lakeland will now have the choice as to whether or not they wear a mask. Lakeland commissioners allowed the mask mandate, which has been in place since July, to expire at 5 P.M. Monday. During the meeting Monday, Mayor Bill Mutz cited Governor Ron DeSantis' announcement that banned local governments from penalizing individuals who did not wear masks as a reason to end the mask mandate. Mutz did not see the point in having a mask mandate in place but not being able to enforce it. Lakeland now joins Manatee County as the second local government in the Tampa Bay area to end their mask mandate.
---
Pinellas County extends mask mandate
7-day rolling percent positivity rate at 3.1%
While Manatee County and Lakeland chose to end their mask mandates, Pinellas County decided to extend theirs. County commissioners voted to continue the local state of emergency for another week and keep their mask mandate in place. County administrator Barry Burton cited the success of mask mandates in schools and around the nation as a reason to keep the mandate in place. Dr. Ulyee Choe, Pinellas County director of public, discussed how the 7-day rolling percent positive was at 3.1%.
---
Judge rules: accused Seminole Heights killer will have four trials
Defense attorneys claim separate trials will limit bias
A Hillsborough County judge has granted a motion that will allow for four separate trials for accused Seminole Heights serial killer Howell Donaldson III. Donaldson's defense attorneys asked for the separate trials, arguing that the murders were not part of a crime spree. Donaldson is accused of shooting and killing four people over a 51-day period. Donaldson did not speak in court, and his attorneys had no comment afterward. State Attorney Andrew Warren said his team was disappointed by the results of the hearing, but plans to move forward anyway.
---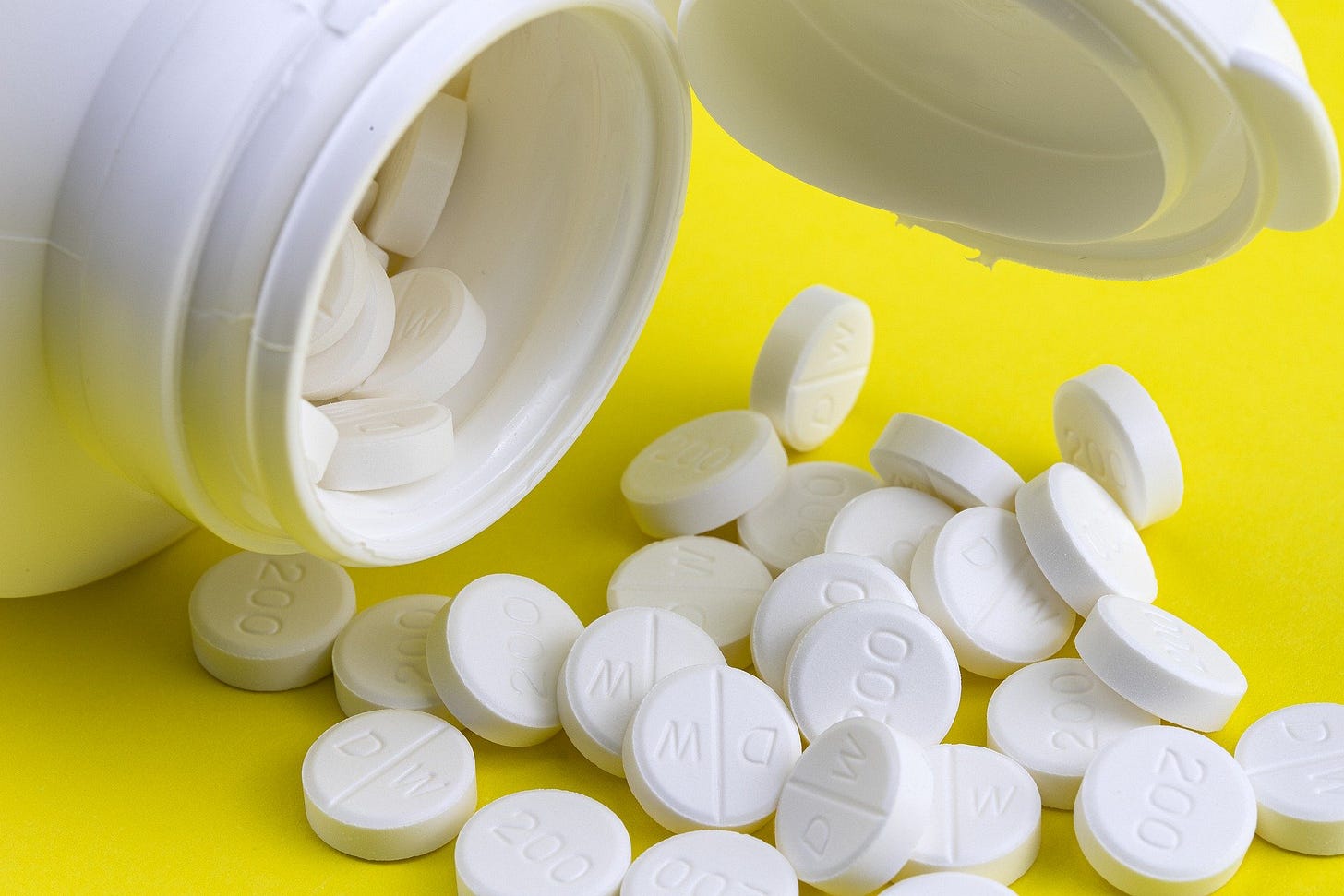 Sarasota Co. Sheriff's Office announces plans to participate in National Prescription Drug Take-Back Day
Event allows people to properly dispose of prescription medication
The Sarasota County Sheriff's Office announced that it will be participating in the Drug Enforcement Association's National Prescription Drug Take-Back Day on Oct. 24. The event will be held from 10 A.M. to 2 P.M. and is anonymous. The sheriff's office has a permanent drop box at its headquarters on 6010 Cattleridge Boulevard. The box is open from 7 A.M. to 7 P.M. and the Sarasota, Venice, and North Port police departments have permanent drop boxes and will be participating in the event. Prescription and over-the-counter solid dosage medication such as tablets and capsules are accepted, but liquids and needles are not.