Florida man charged with voter fraud
Renters say local landlord has "bats in the attic"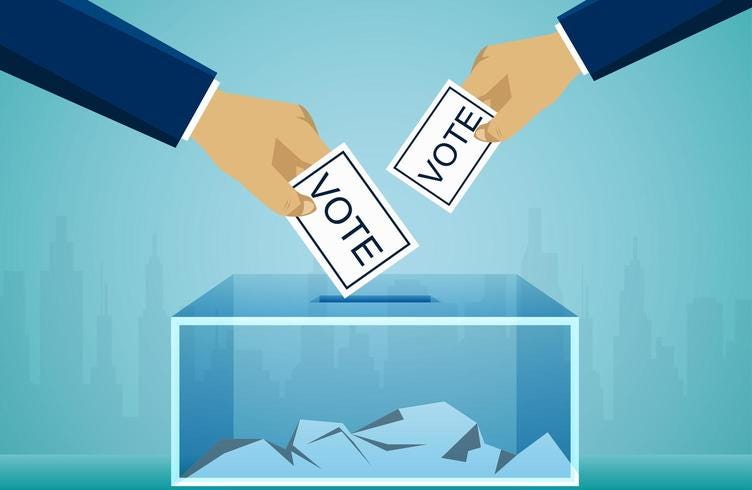 Florida man charged with voter fraud after requesting ballot for dead wife
The Manatee County man said he was testing to see if the voting system worked 
Larry Wiggins was arrested this week after requesting a mail ballot for his dead wife, according to Manatee County officials. Whenever a local requests a mail ballot, election supervisors perform a routine check of the voter database to ensure the request's veracity. Of course, the supervisors were in for a surprise when they realized the person who requested the ballot was in fact dead. Wiggins was booked into local Manatee jail and charged with voter fraud, a third-degree felony in Florida.
---
Local landlord under fire for hazardous rental properties
Residents complain of undrinkable water and bats in the attic 
Tzadik Properties––which owns several affordable housing units across Tampa––is being investigated by local officials for city-code living violations. This week, residents complained to local officials about the rodents and the heavily-chlorinated water coming out of their faucets. According to Hillsborough County Code Enforcement, Tzadik Properties has over a dozen open cases for code violations, with fines of up to $500 a day. In response to the outrage, the company put out a statement, writing, "Tzadik is working with all tenants who have come to them with needs related to repairs and rental assistance."
---
Gov. DeSantis regrets closing down schools
The Governor called it the nation's biggest public health mistake
This week Governor Ron DeSantis went on the Drew Steele radio show to denounce the government's decision to close school campuses. He even went a step further to compare those fighting against schools reopening to flat earthers––people who believe that earth is not round. He went on to say, "They're not doing it based on data. They're not doing it based on evidence. They're doing it based on either politics or emotion. And so, the harm of school closures, I think, is really considerable." Click here to read more.
---
Pasco deputy fired after DUI arrest
An off-duty Pasco Sheriff's deputy was arrested after refusing to provide breath samples 
Cameron Hokanson, a Pasco Sheriff's deputy, was being pulled over this weekend for speeding when a Pinellas County Sheriff's deputy smelt alcohol on his breath. According to the Pinellas County Sheriff's Office, Hokanson failed his field sobriety test, even though he claimed he had nothing to drink. When he was taken to the local jail, Hokanson refused to provide breath samples to authorities. As a result of his arrest, Hokanson was fired from the Pasco County Sheriff's Office.
---
XFL Tampa Vipers to return 2022
The football league just can't catch a break
The XFL—originally founded in the early 2000s as a hybrid between football and professional wrestling—is once again delayed. There was talk at the beginning of the pandemic that the league would make its comeback early 2021, following strict Covid-19 protocol. However, the league's president said in a statement, "We want to do this properly with care and thought for everyone who loves football, especially our players, coaches, partners and fans."