Congressman gets caught with gun at the airport..
Church arsonist has been arrested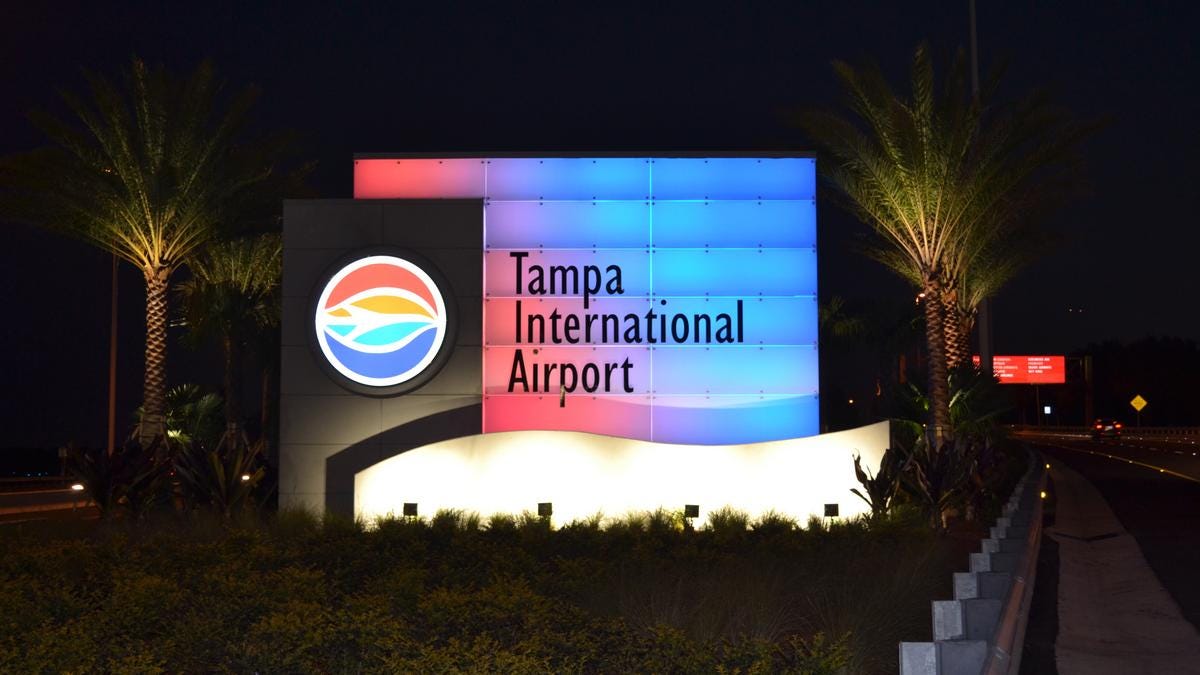 Congressman carries concealed gun into Tampa airport
Rep. Ross Spano said he forgot to leave the loaded gun at home
TSA officials were in for quite the surprise when U.S. Rep. Ross Spano tried to board a flight from Tampa only to find a concealed gun in his travel bag. Spano said he had recently obtained the gun after receiving death threats and forgot to leave the weapon at home. Even though security officials didn't arrest him, Spano still missed his flight. Still, the fine for carrying a prohibited weapon into a checkpoint can go up to $13,000.
---
Killer snail found in Florida
The horntail snail, an invasive pest, can cause meningitis in humans
This week, officials from the Florida Department of Agriculture sounded the alarm after finding a horntail snail in Miami-Dade County. The invasive species––typically found only in India––carries rat lungworm, which can cause meningitis in humans. In addition to being potentially deadly to humans, the snail feeds on agricultural crops, according to state officials.
---
Arsonist who set Hillsborough church on fire arrested
Shirtless and masked, the man poured liquid on pews and set them on fire
Last month, Incarnation Catholic Church, a popular Hillsborough house of worship, was set alight by a shirtless intruder. In the video captured by the church's cameras, the arson walked in between the pews, pouring flammable liquid onto the seats. According to Hillsborough Sheriff Chad Chronister, the suspect––45-year-old Eugenio Rodriguez-Colina––was arrested on Friday. In a statement to the press, the sheriff said, "While we are unsure of his motive, it is clear he has no respect for private property or a sacred place of worship."
---
Former circus elephants find new home at Florida sanctuary
The Ringling Bros elephants are moving to a 2,500-acre habitat
In 2016 Ringling Bros announced they would stop using elephants in their circus acts following growing outrage from animal-welfare advocates. After the announcement, the company kept the elephants at a breeding facility in Polk City. However earlier this year, PETA obtained footage of the elephants being chained to concrete, shocked with electric prods and enclosed in cramped living spaces. The good news is that White Oak Conservation––a 2,500-acre sanctuary full of watering holes and grasslands––will be the elephants' new retirement home.
---
Coronavirus small-business-loan fraud hits Tampa
Residents say scammers are applying for the loans in their names
This week locals across town received letters from the Small Business Association telling them that they owed thousands of dollars from loans tied to their names. The catch, of course, is that they didn't apply for the loans or even own small businesses. At the beginning of the pandemic, the SBA started handing out these loans to companies to help them stay afloat during the economic downturn. Now the Office of Inspector General is investigating these fraud claims. If you've recently received a letter from the SBA about a loan that you didn't apply for, be sure to read more here.