An Epic Reunion
The Rays are headed to the World Series!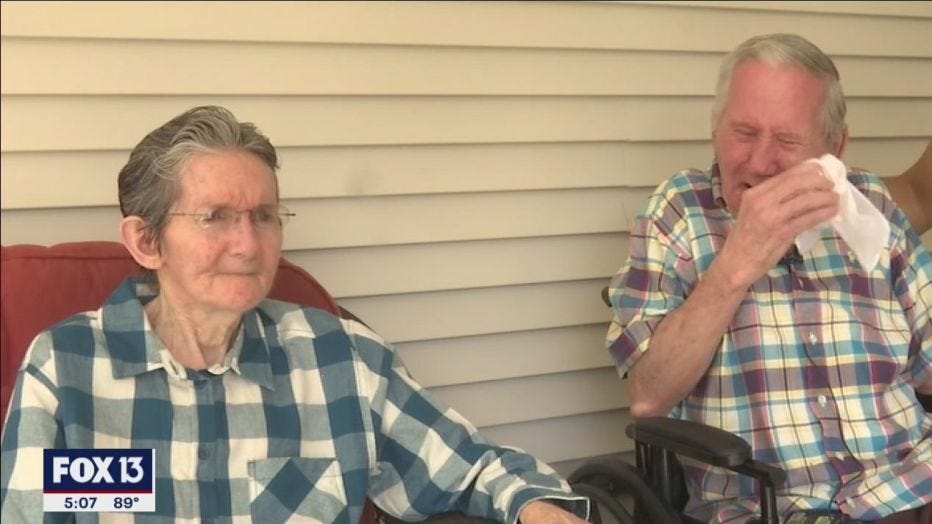 Image via Fox 13
Elderly couple separated since the start of Covid reunited
Their reunion is a real tear-jerker
Joseph and Eve Loreth have been married for over 60 years. They met when they were 16 at a skating rink in the 1950s and have been inseparable ever since. Until the coronavirus struck, that is. Joseph, now in his 80s, was hospitalized from an infection at the beginning of the pandemic. Because of restrictions at long term care facilities, Joseph wasn't able to see Eve for over 215 days. But they reunited this week and luckily someone was there to film it. Be sure to check out the video here.
---
Woman gives birth in jail cell
The jailers who refused to provide her medical treatment have been fired
The Broward County Sheriff's Office fired two top jail administrators this weekend after they refused to provide medical care to Stephanie Bretas as she went into labor. In an interview with the press, Bretas said nurses and jail guards walked by as she started to give birth. Finally, officials stepped in to provide her care. Either way, Bretas was scarred, saying, "They just wanted to see how much pain I could endure."
---
Venice home with 100 pounds of black powder and ammunition explodes
Two people in the home suffered severe burns
Over the weekend, a home with 100 pounds of black powder and over ten thousand rounds of ammunition exploded from a fire. According to the Sarasota County Sheriff's Office, two of the residents were using the black powder to hand pack ammunition rounds. Nearby homes had to be evacuated for fear of the fire spreading. According to firefighters, the two residents inside the home were severely burned in the fire.
---
Tampa Bay Rays headed to the World Series!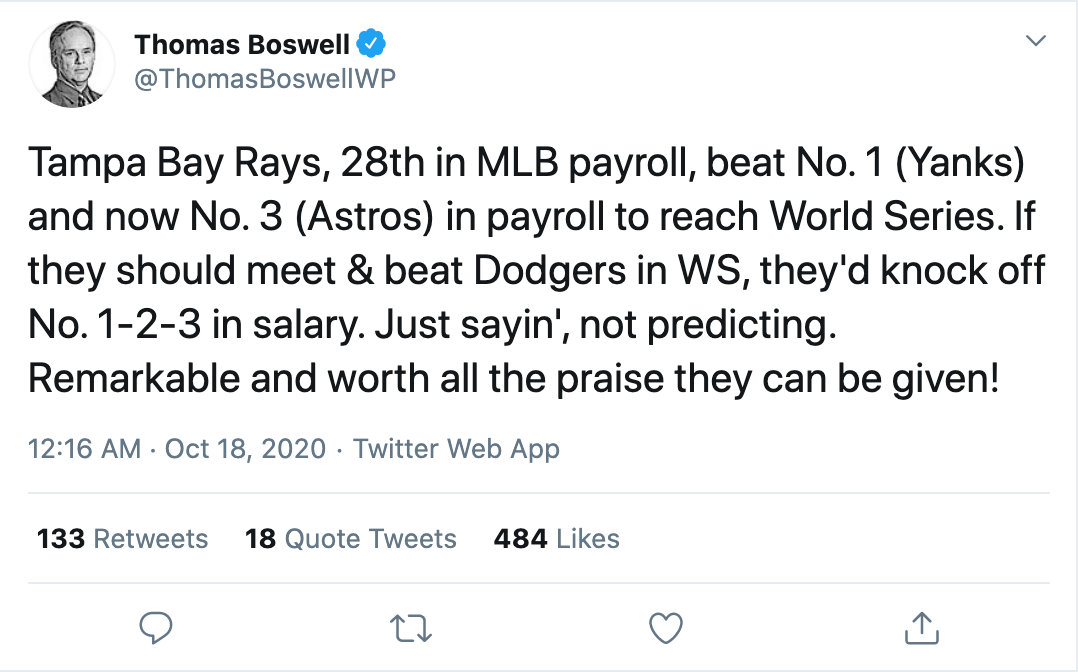 ---
Tampa Bay water utility manager to be ousted
City Commissioner requested him to step down following reports of poor management
Matthew Jordan, the general manager for Tampa Bay Water––which provides drinking water to millions of residents in the area––is being told to step down from his position. According to City Commissioner Dave Eggers, Jordan has run an office full of sexism, poor leadership and low morale. The Tampa Bay Water Board is holding a meeting on Oct. 26 to determine whether Jordan will be fired.